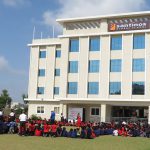 ADMISSIONS ARE IN PROGRESS FOR ACADEMIC YEAR 2023-2024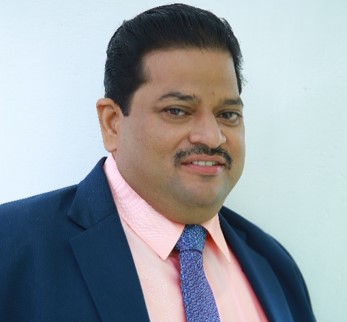 Life is a journey. The path we take, what we look back on, and what we look forward to, is up to us.  We determine our destination. For us, this journey of excellence is perennial. A gratifying journey that began in 2017, with the vision of providing holistic and globally relevant education to the young citizens of india – santinos has today, become a basis in helping students to dream, visualize and plan for their future. We celebrate each student as being individual and unique and we support this by offering the broadest range of practical and academic subjects in the area. We endeavour to provide each student with a curriculum which both challenges and inspires them to reach their individual potential. 
We provide an extensive range of extra-curricular activities to suit all tastes and interests, from the areas of sports, school tours, competitions, performance events, quizzes, yoga and debating to mention but a few. Wholesome participation is encouraged to ensure the well-being and happiness of each and every student in our school.
The staff at santinos global school is committed to ensuring that the range of educational experiences and opportunities we provide to our students will be relevant for the future and the global community in which they live. Together the teaching and support staff encourage students to achieve their best and to feel positive about education and learning.
We view education as a partnership between the students, parents, the community and the school. Every decision we make is aimed at improving outcomes for students. At santinos, students are 'first and foremost'.
I invite you to check out this website! It provides lots of information about our school. If at any time you have any queries about the school, please do not hesitate to contact us.

Kind regards
Principal,
Santinos Global School
To be an Institution of Excellence  that develops
 mentally, physically and morally fit global citizens
SGS strives  to develop such an institution by involving children in the "santinos-strong" foundation program  a 3-point comprehensive program
Strive
Work hard  & play equally, hard
Synerigize
Collaborative with others, prioritize  & manage your time
Succeed
Accept & Act with responsibility. Always be kind to one another
2+ Acre Campus
Partnered With Pearson Education-MyPedia Product. India's 1st And Only Fully Integrated Learning Programme.
Smart Class Rooms With Cutting Edge Technology
Teaching Via Concept Videos, Interactive Animations, Audio & Games.
Tests, Assignments, Evaluation, Report Cards, Assessments All Available Online On Internet And Via Smart Phone App.
Music, Dance And Art Studio
State Of The Art Computer Labs
Spacious Library Hall
Amphi-Theatre For Theatrics & Performances
Robotics, Science, Math And Language Labs
Seamless Integrated Connectivity Between A Parent And The Teacher Via Smartphone Apps.
Roller Skating Rink, Archery Course, Basketball Court, Tennis Court & Table Tennis Court
Multi-Purpose Indoor Sports Hall
Track & Field Sports